Friday Social Life:

Wine Tasting 6-8pm | Live Music 5-9pm

Event Space Available

Call Today for Pricing and Info
Oct 12, 2016
12:00PM
COMMUNITY YARD SALE BASH 9AM-3PM ON NOV 5. FREE TO PUBLIC
12:00PM
PUMPKINS ARE HERE! ALL KINDS AND ALL SIZES! HAPPY HALLOWEEN
12:00PM
COLD BREW IS HERE: MANY GREAT NEW DRINKS TO CHOOSE FROM!!!
Oct 28, 2016
5:00PM - 9:00PM
Wine Tasting and Live Music 5-9p
Oct 29, 2016
10:00AM - 12:30PM
FARMYARD FRIENDS AND OUT OF THE BOX ART STUDIO JOIN FORCES (10-1230)
We are excited to partner with Out of the Box Art Studio on this Saturday. Will be super duper EGGciting. Only $10 per child and parents free. (Children under 3 must be accompanied by parent at all times.)
ANIMALS: Baby Pig and Maybe a Goat or 2.
ART: Special Art
STORYTIME:
Itinerary:
10 - 10:45 (Time with Animals)
10:45 - 11:45 (Arts and Crafts Time)
11:45 - 12:15 (Story Time)
12:15-12:30 (Picture Time)
11:00AM - 7:00PM
Superior Health Club Grand Opening 11am - 7pm. All Invited!!!
go to www.SuperiorHealthClub.com for more info.
Live Music!
Food and Drink
Beer
Lots of activities:
- Prizes
- Kids Activities (rock wall, bounce house, and more)
- Fire Truck (11am - 3pm)
- Costume Contest
COME SIGN UP FOR A MEMBERSHIP AT A GREAT NEW HEALTH CLUB! LOCALLY OWNED.
Nov 4, 2016
5:00PM - 9:00PM
Wine Tasting and Live Music 5-9pm. All Welcome
Nov 5, 2016
9:00AM - 3:00PM
COMMUNITY YARD SALE BASH 9AM-3PM. FREE TO PUBLIC (Live Music, Food, Kids Events, and More)
VENDORS RSVP. $20 PER SPACE. PUBLIC IS FREE. BOUNCE HOUSE AND KIDS GAMES. LIVE MUSIC FROM OUR AMAZING LOCAL ARTISTS. HOT DOGS AND BURGERS FOR SALE. 9-3PM. EVERYONE WELCOME. GONNA BE FUN.
Nov 11, 2016
7:00AM - 10:00AM
COME CELEBRATE VETERANS DAY!!! FREE COFFEE 7-10AM. THANK A HERO!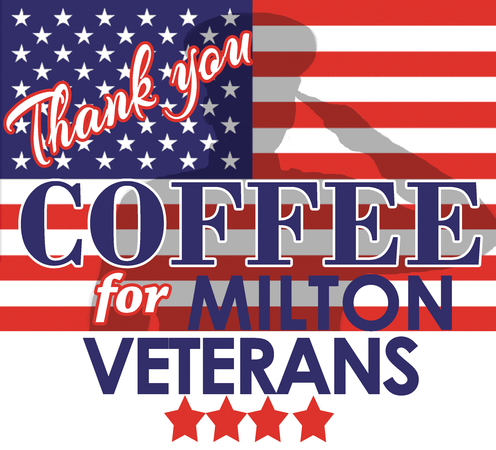 5:00PM - 9:00PM
SPECIAL EVENT: MILTON LITERARY FESTIVAL KICK OFF & WINE TASTING (5-9PM)
Come out for wonderful event and meet some amazing authors. We will still have our standard friday wine tasting format with food and some live music. We will have select readings from our authors. Get those pens ready and get some autographs.
Visit this website for more information on authors and format:
http://miltonliteraryfestival.com
On November 12th from 10am to 5pm in Crabapple is a whole host of activities.
About W&R!
Recent Reviews:
"A great local place to meet friends for coffee. Their food is great (the jalapeño cheddar pastry-get that!) and the coffee is delish! They also have some great options for groceries and even local artwork. You can get a little bit of everything here. Don't forget to try the Angel Lane shortbread!"
"GREAT environment, coffee is top notch, delicious food. They have a lot of gluten free options and its great how they have a local farmers market shop attached to the coffee shop. VERY WELL DONE"
READ MORE REVIEWS!
(or post you own!)